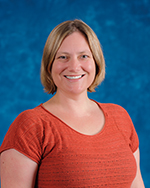 What the Ryan Foundation has achieved is nothing less than extraordinary. The enzyme replacement therapy that Emil Kakkis developed would never have happened without the Foundation's support, and children's lives are absolutely saved every day by this treatment. The brain is the next challenge. Our lab here at LA BioMed has achieved much on that front due directly to Ryan Foundation support: We showed that enzyme given into the brain can get where it needs to go to treat disease. It was generally thought that there was no way for a protein as big as an enzyme to get into the brain from the spinal fluid. Our paper, published in 2007 and funded by the Ryan Foundation, showed that this was indeed possible. It was in many ways a revolution in the field of neurotherapeutics.
 We conducted the first clinical trial of brain-directed enzyme for any of the MPS disorders. Because of our studies, which the Foundation made possible, we were granted the first trial by the Food and Drug Administration to give enzyme therapy into the spinal fluid for MPS type I. The FDA even awarded us a grant to help pay for our research.
 We opened the door for others to develop therapies that will help children afflicted by genetic disease. Our study has become the template for clinical trials for MPS II and IIIA, as well as planned studies for other lysosomal disorders. The study has also influenced people outside of the lysosomal and MPS disease community. For example, I have helped Isis Pharmaceuticals as they seek to develop spinal fluid treatments for spinal muscular atrophy, and have given talks for drug delivery workshops and the memory and aging center at UCSF. Our work was even cited by a research group developing treatments for organophosphate intoxication. 
 We proved that early treatment can prevent most MPS disease. There were some people who claimed that enzyme therapy couldn't treat the bones and heart, and that there was no proof that early treatment was necessary. We proved them wrong in a landmark study published in 2010 in Science Translational Medicine. This is important because it means that screening newborns at birth can save more lives. A test is in the development stage in the state of Washington.
 We showed that the immune response to enzyme therapy is still a challenge, and that we can improve people's lives if we can address this challenge.
 We have recently shown that brain-directed enzyme therapy can improve neuroimaging findings in MPS I dogs. Using advanced neuroimaging techniques, we showed that a structure in the brain, the corpus callosum, shows loss of volume in MPS I that is prevented with intrathecal enzyme replacement therapy. Our colleagues in Minneapolis have seen the same volume loss in people affected by MPS I. In terms of the present, the Ryan Foundation support is paying for transportation for MPS I families to our clinical trial of intrathecal enzyme replacement therapy. We would absolutely not be able to conduct this research without travel support. Families come to our study from Florida, New York, Alaska, Pennsylvania and elsewhere. The travel has pleasant side effects too – for some of these families, just coming to California means so much to them. While our lab is now funded by other sources (NIH, the National MPS Society and CIRM, the California stem cells initiative), we owe our existence to the Ryan Foundation. We continue to work to solve the problems facing people with MPS I. The three biggest problems are treatment of the brain, reducing the immune response to enzyme therapy, and treating hard-to-treat physical disease like the bones and heart. For brain disease, we are working on ways to quantify the response in the brain using advanced neuroimaging techniques. Our corpus callosum finding represents a potential surrogate marker for clinical trials – so that we can create a path for faster and better clinical trials leading to approvals for brain treatments. We have projects evaluating the immune response to enzyme treatment, and have shown that early treatment will prevent most disease in the bones and heart. Our past support from the Ryan Foundation has allowed us to lead the MPS I field in all of these areas. I want to say thank you. Your support has changed lives in ways you can't begin to imagine. The impact of the research that you have funded is still spreading throughout the scientific community. Finally, I want the Foundation to know that the research we continue to perform in the lab stems directly from the support that the Ryan Foundation provided. I don't know what the future will bring, but I do know that we will be part of it, fighting for kids with MPS I.